Winners 2011
The HPD in Counselling Class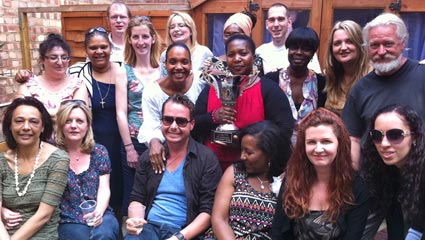 The 2011 Winners of the LC&CTA Outstanding Devlopment Award went to the HPD in Counselling Class of 2011.
The class won the award for achieving the following as a group:
3 Group Research Papers being accepted by and presented at the bacp National Research Conference in May 2011.
A brief smmary of research finding being published in 'Therapy Today'.
4 Outstanding Acheivement Awards being won by members of the cohort.
10 overall Distinction Grades being awarded on qualification.
10 overall Merit Grades being awarded on qualification.
The cohort's collective movement toward personal and professional development and reflective counslling practice.