Winner 2012
Frances Harry
The winner of our 'Outstanding Development Award 2012' was Year 2 HPD in Counselling student, Frances Harry.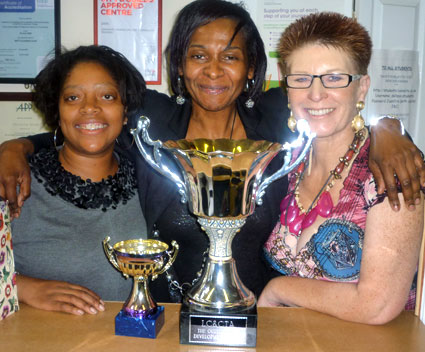 Middle: Frances Harry seen here with her HPD Lead Tutors Delia Edwards and Chris Brown
Voted for the award by her student peers and counsellor trainers, Frances' achievements included:
Completing her qualification with an Overall Distinction Grade.
Co-authorship of the Group Research Project/Paper "Can clients with Narcissistic Personality Disorder enter into an empathic relationship?"
Co-presentation of the above research project at the BACP National Research Conference in May this year.
The development of both leadership and partnership group skills.
Profound personal development and philosophical transformation; Frances stated "I now know how to love and be loved in return".
Runners-up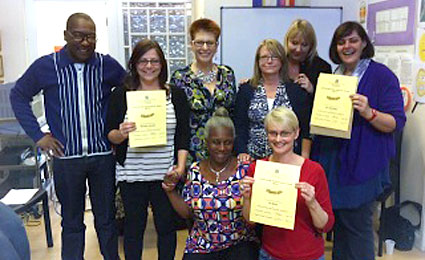 Seen here with a number of their tutors - from left to right: Natasha Carville, Liz Rees and Sue Eldridge