2016 National Research Success
Our students continued to have National success with their Research Work during 2016 and four sub groups presented at the BACP National Research Conference.
Below the Research present by our student Researchers, Shondelle James and Michael McQueen, received the highest commendment from Professor Robert Elliot who asked both students to received a standing ovation at the closing plenary of the conference … praise does not come much higher than that!
Student Research Poster Presentation
BACP National Research Conference 2016
'Person-centred Counsellors' experiences of working with clients experiencing schizophrenia.'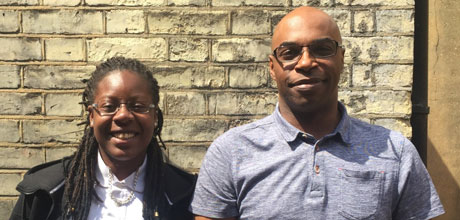 Shondelle James and Michael McQueen. Findings:
In our respondents' experiences it appears the PCA allows clients experiencing schizophrenia to better maintain their own organismic sense of self and individualistic self-defined frame of reference. This appears to enhance clients' life experiences through the support received during the therapeutic process and organically assists such clients to live with greater positivity. Clients often reported to their counsellors that therapy had been helpful in the maintenance of their daily lives. Additionally it appears that the PCA alliance with such clients often needed to be long term; and on occasions focusing the clients' attention and goal-setting activities seemed to be extremely helpful to this client group.
A Student Research Presentation
The BACP National Research Conference 2016
'Person-centred counselors' experiences of working with clients over 65 presenting with depression'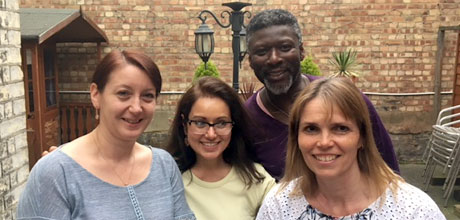 Presenters: Philippa Power, Paul Mortimer Other Authors: Yasmin Nariman, Jane Thompson
Professional Roles: Trainee Counsellors
Institution: Lewisham Counselling and Counsellor Training Associates
Contact details: c/o Chris Brown at LC&CTA, Broadway House, 15-16 Deptford Broadway, SE8 4PA
A Student Research Presentation
The BACP National Research Conference 2016
"Person Centred Counsellors' experiences of working with clients self-identifying as problem gamblers."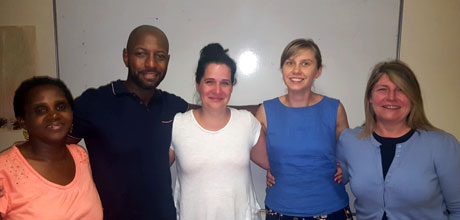 Presenter: Myrtle Richards-Wong
Other Authors: Dawn Stevens, Elaine Doyle, David Whittingham, Monika Ober-Sahnoun
Professional Roles: Trainee Counsellors
Institution: Lewisham Counselling & Counsellor Training Associates (LC&CTA)
Contact details: c/o Christine Brown, LC&CTA Broadway House, 15-16 Deptford Broadway, London SE8 4PA
Email: c/o Christine.brown@lcandcta.co.uk
BACP National Research Conference 2016
"Counsellors' experience of the helpfulness, for clients, of the Borderline Personality Disorder diagnosis"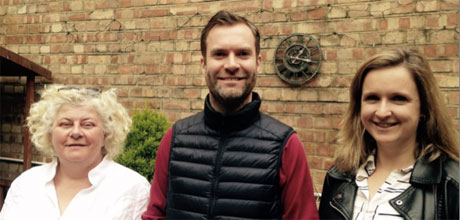 Authors: Liz Willows, Dominic Cookson, Alison Williams
Findings, based on counsellor experiences, for clients diagnosed with BPD indicate:
Diagnosis appears helpful for clients when it can be used to:
Assist her/him in making sense of intrapersonal distress
Seek further help and support
Formulate a treatment-plan purposeful in changing self-negative beliefs and unstable attachments patterns
Conversely diagnosis appears to have an adverse effect for clients when:
He/she experiences stigmatisation
Further distress has been caused by feeling 'labelled-by' or 'stuck- in' the diagnosis
If she/he feels misdiagnosis or under-diagnosis has occurred