2019 National Research Success
Student Poster Presentation
Presenters: Ambi Williams, Vanessa Corley Authors: Lorna Hunt, Angela Diac
Institution: Lewisham Counselling and Counsellor Training Associates
Professional Role: Trainee Counsellors
Key Words: Anxiety, experience, behaviour, coping
Title: In clients' experience, does the way in which they relate to their anxiety impact on their ability to cope with it?
Aim/Purpose: To explore clients' experience of anxiety, how they relate to it and the impact this has on their lives. More specifically when it is harder or easier to manage anxiety and how this affects their daily lives. Our purpose is to have a better understanding, as counsellors, of how to work with this client group.
Design/Methodology: Four respondents, who self-identified as having experienced anxiety, were audio-recorded during semi-structured interviews. We analysed the resulting data thematically, informed by phenomenological principals (Smith et al, 2009). Respondents were offered six no-fee counselling sessions should issues arise specific to their participation in our research. BACP guidelines for ethical research in counselling/psychotherapy (Bond and Griffin, 2004) were followed.
Ethical Approval: Prior to the recruitment of respondents we submitted a Research Application to our college Ethics Board and received approval to engage with our research.
Results/Findings: There were two overarching themes in our findings. It appears that when participants responded 'poorly' to their anxiety their stress levels increased, this in turn impact on their ability to manage/maintain their physical and emotional wellbeing. During such periods difficulty was experienced in eating well/healthily, sleeping and socialising. Additionally personal confidence was greatly reduced. Conversely it appeared that when respondents were more organically accepting of their anxiety they could better focus on their singular coping strategies such as, maintaining a balanced diet, following an exercise routine, and in some cases moderate intake of alcohol 'to relax'. At such times stress in relation to their anxiety was greatly reduced, confidence in/engagement with their day to day lives and socialisation increased. Participants varied greatly as to when they found it harder or easier to organically accept their anxiety however, a general sense of participants wanting 'to get on with it – get on with life' did emerge.
Research Limitations: Due to the limited number of respondents it might prove difficult to generalise our findings (McLeod, 2003).
Conclusions/Implications: It appears respondents' relationship with/attitude to their anxiety is integral to their ability to manage it and participate more fully in day to day life. It also appears that organic acceptance of anxiety can encourage suffers to employ singularly affective coping strategies. Therefore, clients might benefit from psychotherapeutic support in accepting their anxiety and in planning personal ways to reduce the stress that anxiety can cause. Word Count: 347 words
References: Bond, T, Griffin, (2004), 'BACP Ethical Guidelines of Researching Counselling & Psychotherapy', Rugby, BACP McLeod, J. (2003) Doing Counselling Research, 2nd Edition. London: SAGE Publications Ltd.
Jonathan Smith, Paul Flowers & Michael Larkin (2009), Interpretative Phenomenological Analysis; Theory, Method and Research. SAGE Publications Ltd.
BACP Research Conference 2019
Student research project poster presentation
"In client's experience, what impact did their Selective mutism or periods of mutism in childhood have on their growth into adulthood and their adults experiences."


From left to right: Neeru Rishi, Kanulia Nwandu, Sheryl Emmons, Sandra Fabowale, Erin Thompson
Sex Addiction and Intimate Relationships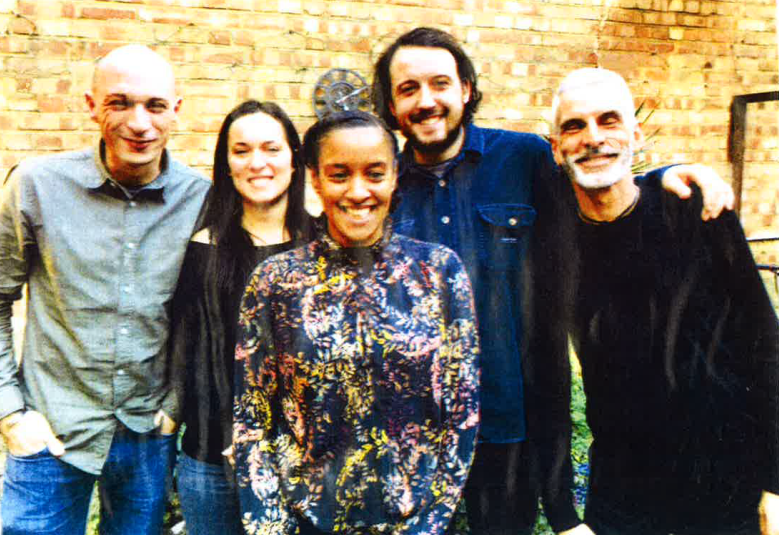 James Costigan, Stephania Panzeri, Syreeta Jemmot, Brooker Woodford, Paul Linton
HPD Year 2 Research
Student Research Poster Presentation
Presented in June 2019 @ LC&CTA to an audience of qualified professionals and counselling students
"People's experience of the impact of exposure to images of violence through the media and how this may inform psychotherapeutic practice"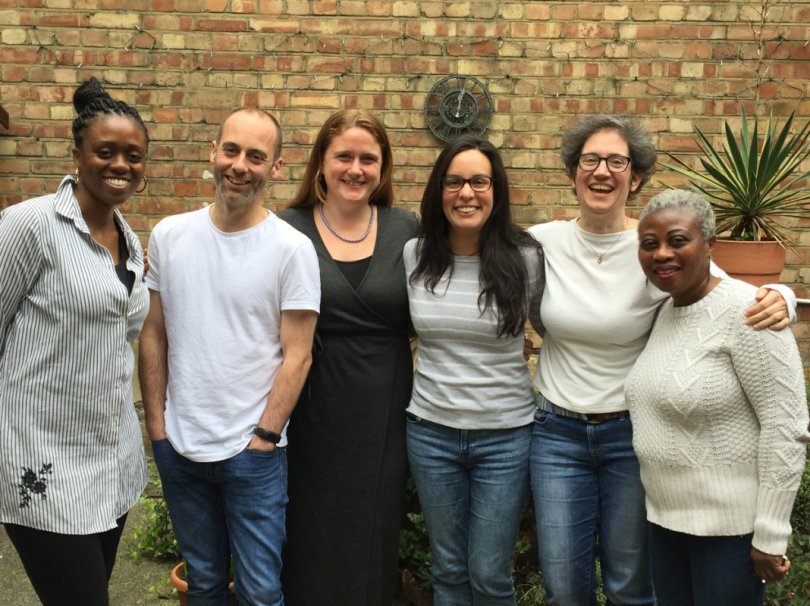 Left to right: Vanessa Scott, David Poynor, Lucie Kubinova, Nahir Hernandez, Michaela Kirchem, Nana Mensah